ELEVATE MENTORSHIP
What is Elevate Mentorship?
Elevate Mentorship is a 6-month mentorship scheme designed to support the professional and personal development of People of Colour within hospitality, food and drink sectors.
Mentorship is guidance given by one person to another, and is a highly effective way of sharing knowledge and challenging ways of thinking.
How could a mentor help you?
A mentor can help anyone who wants to develop, or change something specifically within their life. Mentorship can help you to achieve goals, develop and gain new perspectives.
What does the Elevate Mentorship Scheme involve?
1 suitably matched mentor
6x 1 hour sessions over a 6 month period (April-September)
2x 2 hour 'welcome to mentorship' workshops
Monthly peer to peer drop-in sessions for mentees old and new
Bi-monthly 1 to 1 check-in with our team
A celebratory 'end of scheme' networking event
How do I apply?
Applications are now open, and you can apply for your place on the scheme by completing the application form. Form completion will be followed by a 20 minute online interview.
The deadline for receiving all applications is midnight on Monday 28th February 2022, and will be notified if you have been successful in your application by the 14th March 2022.
This years scheme is sponsored by Caterer.com
What do some of our Mentees say?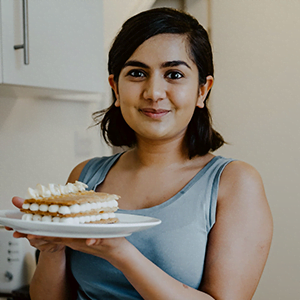 "I spent my early career in hospitality being quietened, and now realise the power for change I have"
- Hadia Tariq, Pastry Chef
"This scheme makes it possible for us to see what we can achieve with the right support and direction. Thank you for making me see that the sky is the limit, no boundaries"
- Sting Khumalo, Cluster HR Manager
"I have had 2 promotions during the course of the scheme. Great personal growth with a supportive friend"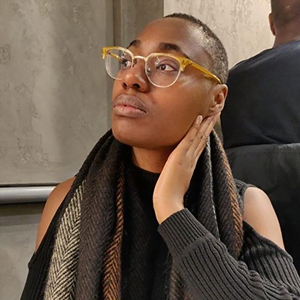 "With advice from my mentor, I felt empowered to start looking for new employment, and started my new job in September"
– Audrey Annoh-Antwi, Sommelier/Front of House
"I have changed jobs to an incredible opportunity into the wine world, whilst also starting my diploma, which will take me far in the wine industry"
– Carrie D'Silva, Assistant Sommelier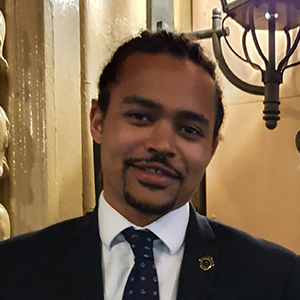 "I feel I have a clear idea on how to progress to where I want to be"
– Jackson Britton, Duty & Security Manager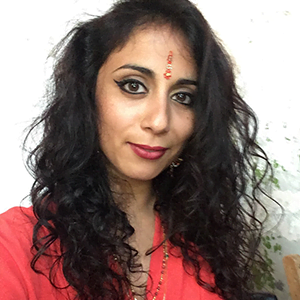 "Advice and support really helped me through a time of significant change both in the industry and more specifically in my role"
– Ruby Dhalay, Senior Food Communications Executive
What do some of our mentors say?
"We all need a helping hand, a friendly face, an open door and the scheme feels like a really practical way to achieve that in our industry"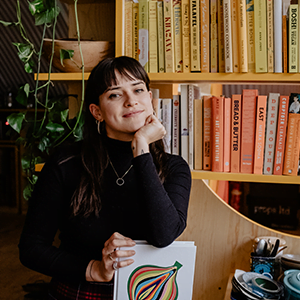 "I learned a lot from my mentee- it was a great exchange of knowledge as we have such different working backgrounds. As it happened, she had been a mentee before and I hadn't, and I had experience in sectors of the industry that she didn't, so I feel that we both learned from each other"
– Ixta Belfrage, Co-Author, Chef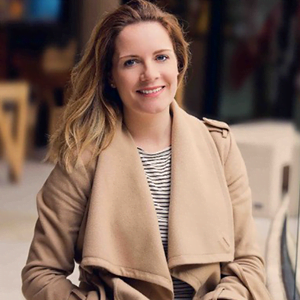 "I personally took away so much from this scheme. A friendship with my mentee, a sense of being a support, a crystallisation of what I know and being able to pass that onto someone else"
– Lyndsay Anderson, Marketing Director, Dirty Bones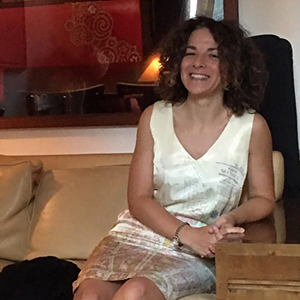 "It was a very rewarding experience for myself and my mentee, who I have remained friends with. As she was interested in writing, while food isn't my area of expertise, I was able to find out more from colleagues and help her on her journey"
– Tanya Russell, Content Director, TI Media
"The difference between being there to help someone find their way and showing them your way"
– Ben Chapman, Co-Founder of Super 8 Restaurants