Inside Hospitality Survey
The Inside Hospitality Survey is a annual survey which sets out to understand the status quo within all areas of hospitality including contract catering, pubs, bars, hotels and restaurants.  Surveying employees and entrepreneurs from all backgrounds and career levels, in alignment to our mission to accelerate race equity by exploring topics including bias, career progression, inclusion and education.
The 2021 Survey, and 2022 Report is sponsored by mum, Cater.com, Harri, Flow Learning and Umbrella Training
The Inside Hospitality Report due for a March 2022 release will act as an informative sector wide report, that all agents of change, and business leaders can use to inform their Equity, Diversity and Inclusion Strategies.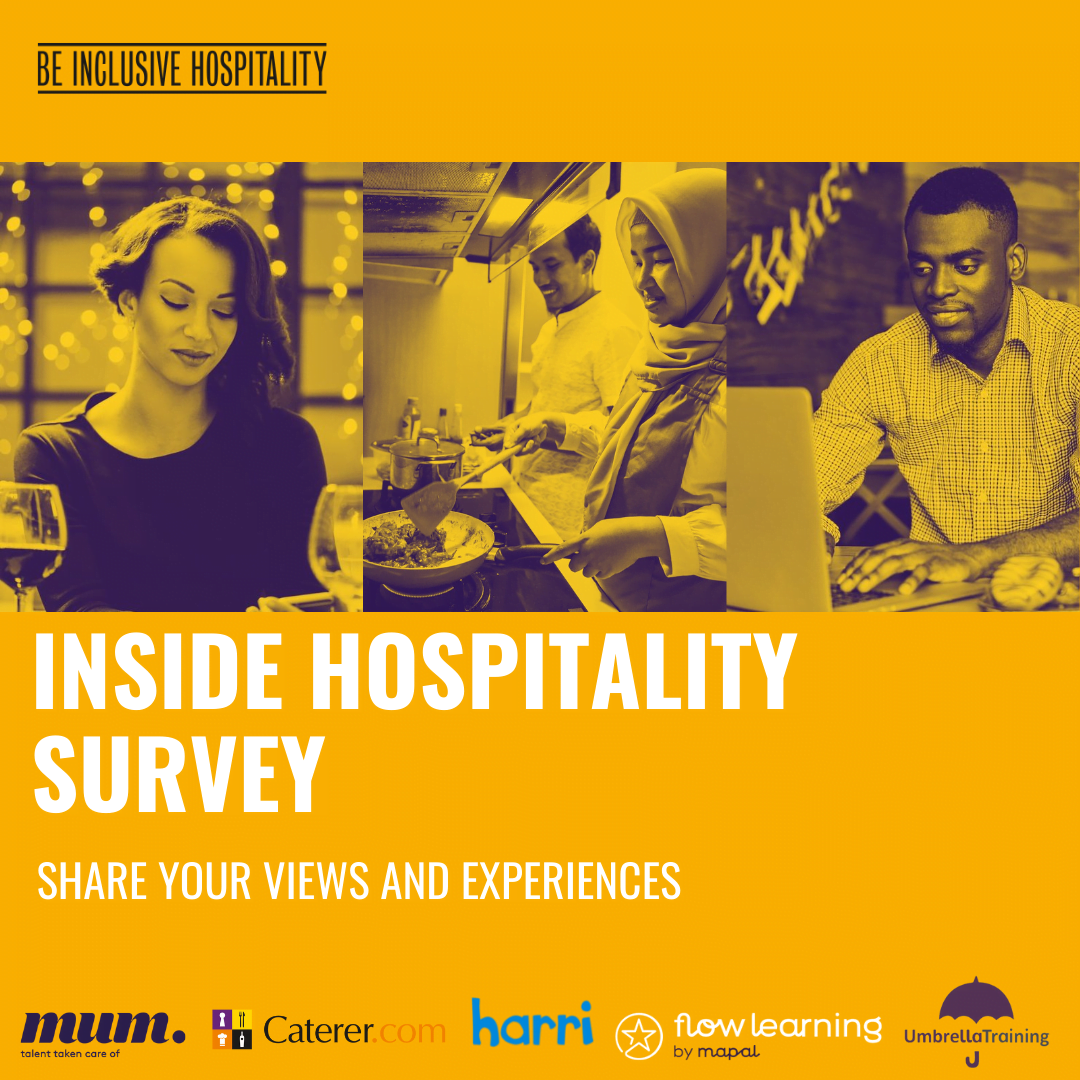 This year:
All views, and experiences will be captured and reported anonymously, with no data to be shared outside of our organisation.
The questions have the same key themes as the 2020 survey, but also seeks to gain insight into possible progress since 2020

Enter an optional raffle to win £150 vouchers of your choice
The Survey will take between 7-10 minutes to complete
Inside Hospitality Report
This report aims to capture the experiences of hospitality professionals and understand those experiences pertaining to race, bias, training and career progression.
Drawing on the Inside Hospitality survey conducted by Hospitality Data, Insights and Learning providers CPL and CGA from the 2nd of November 2020 until the 24th of January 2021, 387 hospitality professionals were asked questions that reveal their experiences in the sector.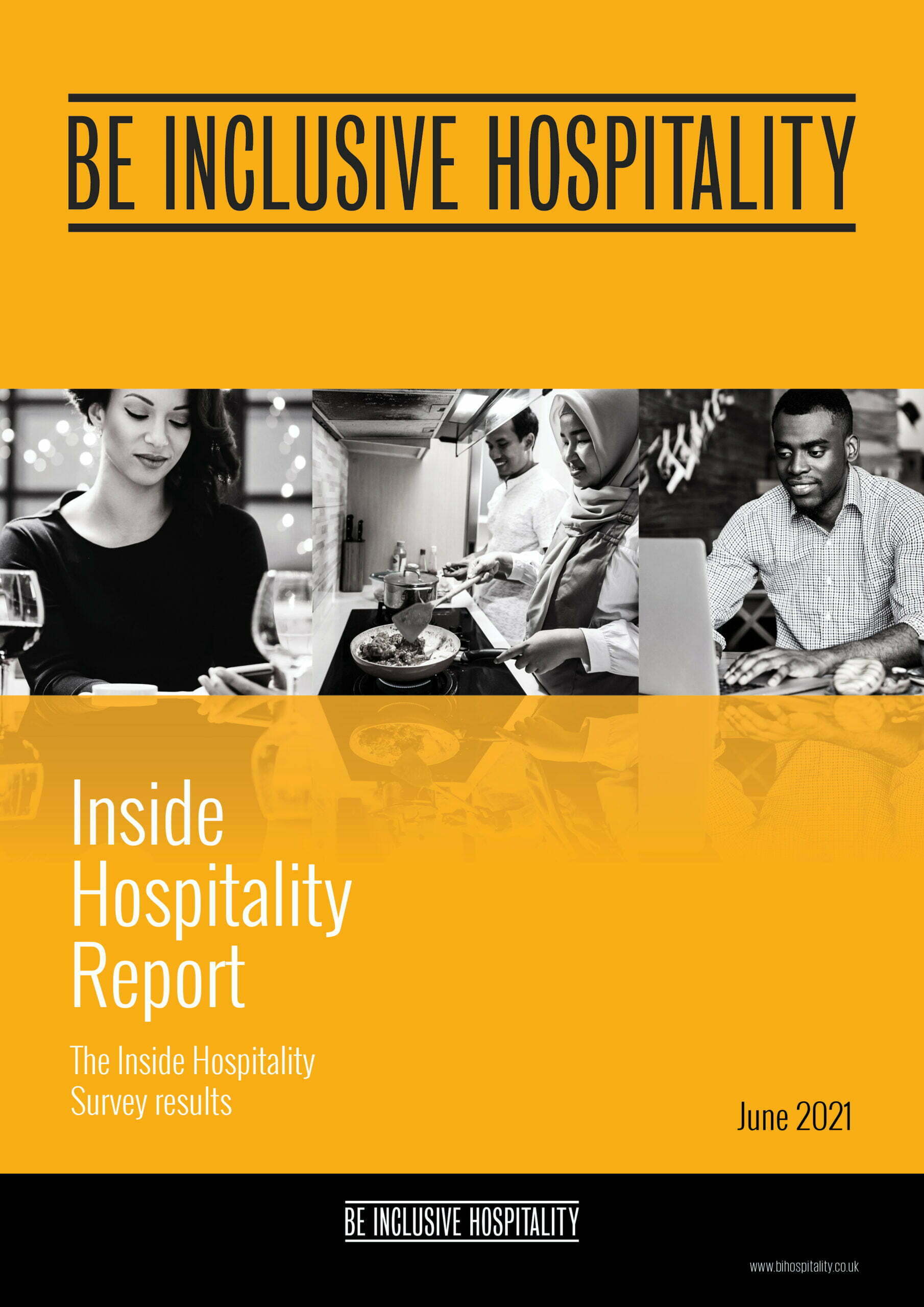 What's Inside:
The areas explored were chosen in order to give a holistic view of all of the possible barriers related to the current lack of representation within the industry.

Outside of demographic, job level and job sector, the questions focus closely on, and uncover potential disparities between, the experiences of respondents from various ethnic groups.

The questions focus on the experiences faced in relation to bias, careers in hospitality, wellbeing and learning & development.
Download the Full Report for just £299 or download a Summary of the report for FREE by completing the form below. Any questions, you can reach us here [email protected]
Ethnic minorities in the hospitality sector
This report examines the experiences of workers in the hospitality sector from different ethnic backgrounds, and was produced for Be Inclusive Hospitality by the Resolution Foundation in November 2020.  There is a broad body of evidence showing that ethnic minorities experience disadvantage and worse outcomes in the labour market. This report looks for evidence of differences in outcomes within the hospitality sector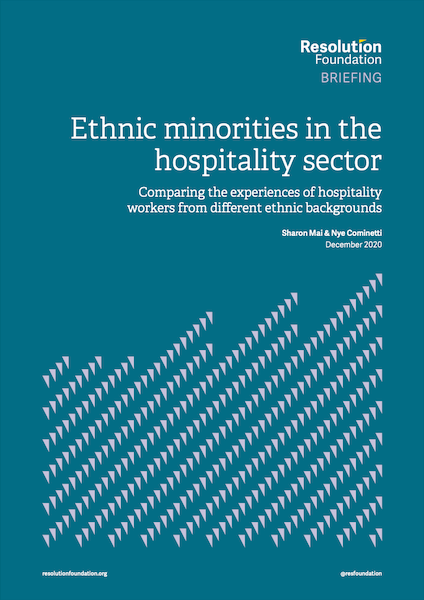 What's Inside:
Descriptions of the characteristics of hospitality workers from different ethnic groups. 
Comparison of the experiences of those groups in terms of pay, occupation, job type, and other measures.
Comparison of the pay of Black, Asian, Ethnic Minorities and White British groups, carrying out regression analysis to compare pay controlling a variety of compositional factors.
The report is FREE to download! Complete the form to get your copy. Any questions, you can reach us here [email protected]