Inside Hospitality Report 2022
The second edition of the Inside Hospitality Survey was conducted between November 2021 and February 2022, capturing the views and experiences from 1016 hospitality workers, from all backgrounds and career levels
Survey/Report sponsors are Caterer.com, Flow Learning, Harri, mum and Umbrella Training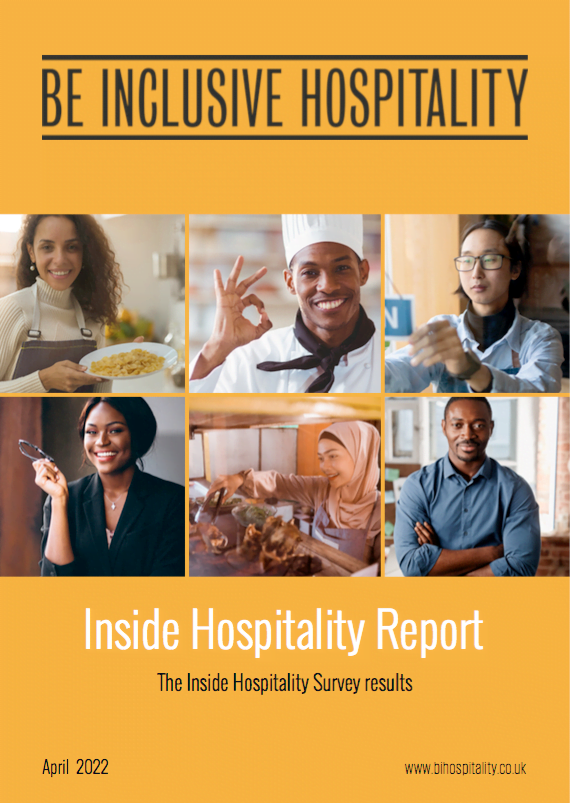 What's Inside:
60-page report outlining the findings from the Inside Hospitality Survey.
A comprehensive exploration of the barriers faced by Black, Asian and ethnic minorities within the hospitality industry.
Topics explored include Careers in Hospitality, Racism, Diversity & Inclusion and Education.
Five recommendations for businesses to take, aligned to the report findings. 
Download the Full Report for FREE. Any questions, you can reach us here contact@bihospitality.co.uk
Inside Hospitality Report 2021
The first edition of the Inside Hospitality Survey was conducted between November 2020 and January 2021, capturing the views and experiences from 387 hospitality workers, from all background and career levels. The findings used to produce a report to better understand Diversity & Inclusion within the sector
Data captured and analysed by CGA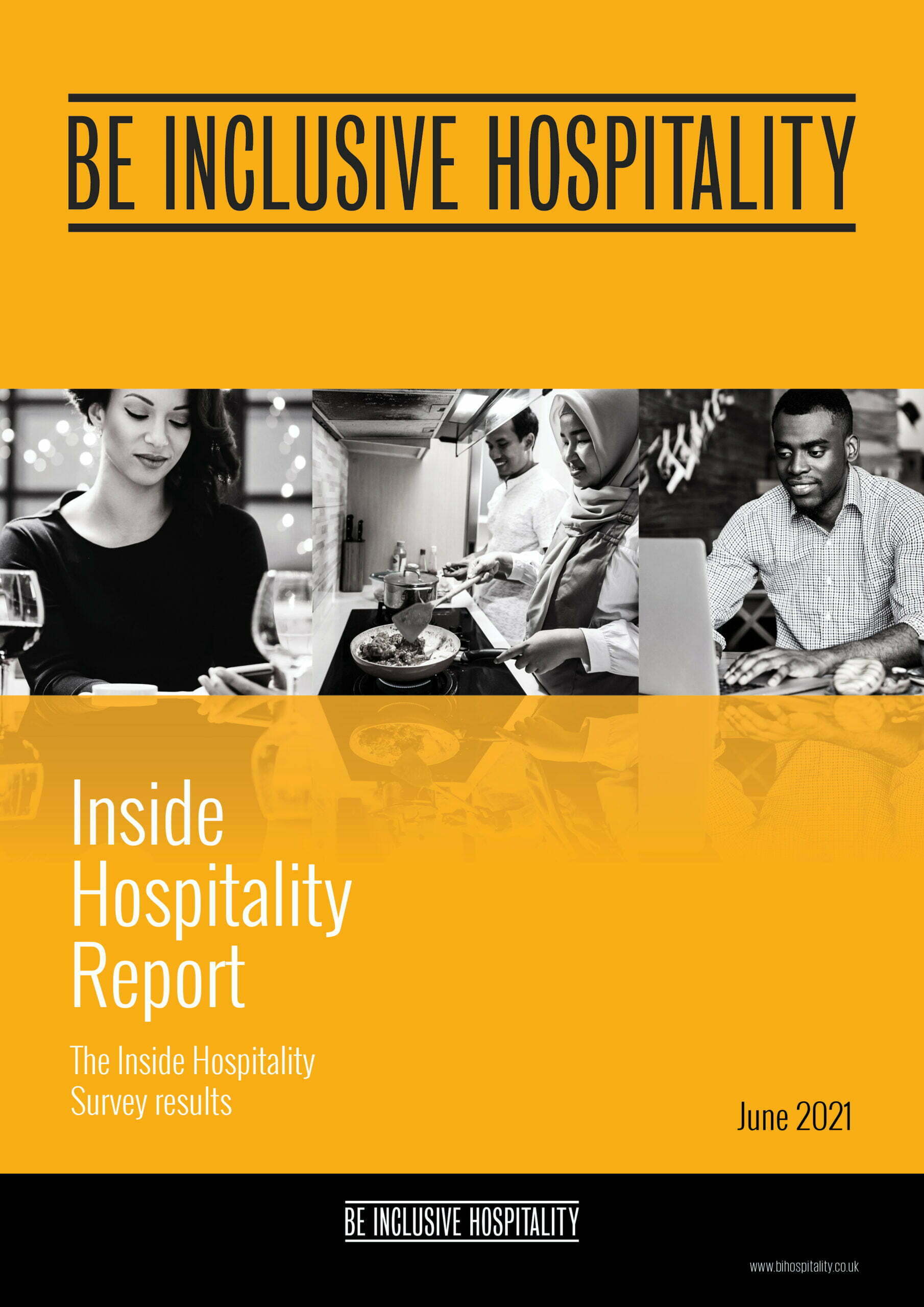 What's Inside:
The areas explored were chosen in order to give a holistic view of all of the possible barriers related to the current lack of representation within the industry.

Outside of demographic, job level and job sector, the questions focus closely on, and uncover potential disparities between, the experiences of respondents from various ethnic groups.

The questions focus on the experiences faced in relation to bias, careers in hospitality, wellbeing and learning & development.
Download the Full Report for just £299 or download a Summary of the report for FREE by completing the form below. Any questions, you can reach us here contact@bihospitality.co.uk
Ethnic minorities in the hospitality sector 2020
This report examines the experiences of workers in the hospitality sector from different ethnic backgrounds, and was produced for Be Inclusive Hospitality by the Resolution Foundation in November 2020.  There is a broad body of evidence showing that ethnic minorities experience disadvantage and worse outcomes in the labour market. This report looks for evidence of differences in outcomes within the hospitality sector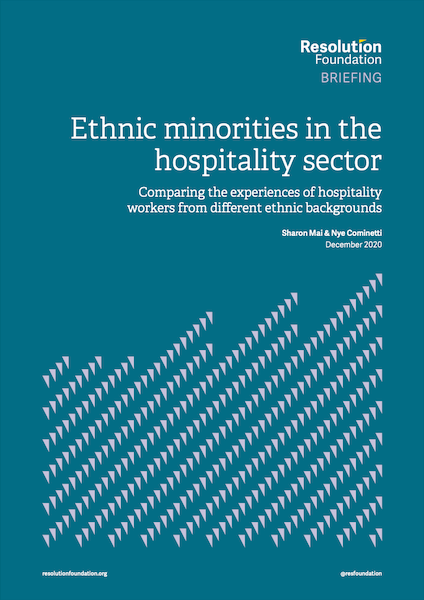 What's Inside:
Descriptions of the characteristics of hospitality workers from different ethnic groups. 
Comparison of the experiences of those groups in terms of pay, occupation, job type, and other measures.
Comparison of the pay of Black, Asian, Ethnic Minorities and White British groups, carrying out regression analysis to compare pay controlling a variety of compositional factors.
The report is FREE to download! Complete the form to get your copy. Any questions, you can reach us here contact@bihospitality.co.uk