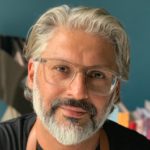 Chef Consultant
Website: JAE Restaurant
Total years spent working within the industry?
17 years
How did you get into Hospitality?
My family-owned restaurants and an ethnic fruit and veg company when I was younger, so I grew up in hospitality. I briefly took a different route, and into furniture design, but always held the experience I gained with my family dear to me.
What do you most enjoy about this industry?
I enjoy learning from my peers, and the energy that I draw from them. I have a really amazing support group around me.
What does a typical day look like for you?
Working as a consultant and a pop-up chef, every day is completely different. No two days are the same. Some days I am creating and developing dishes for a client and some days I am setting up for a pop up in a kitchen space that I have never worked in. I really enjoy my work.
What was your big break or career-defining moment?
There were many key points that changed the course of my career, but I would say appearing in Million Pound Menu on Nextflix was definitely life-changing. I learnt so much about myself after that show.
The single most important piece of advice given to you?
Do not compare yourself to others, and worry about what they are doing. 'Run your own race'.
Three dinner guests - who would they be?
Chance the Rapper, Hasan Minaj, Massimo Bottura
The last book you read or documentary watched?
The last book was 'You and I Eat the Same: On the Countless Ways, Food and Cooking Connect Us to One Another' (MAD Dispatches, Volume 1) by Rene Redzepi and Chris Ying.
Finish the sentence, the future in hospitality is……
Going to be tougher than ever, but we have what it takes to get through it and come out stronger.