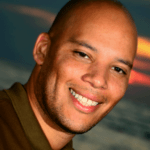 Senior National Account Manager
Total years spent working within the industry?
14 years
How did you get into Hospitality?
Started working for Budweiser 14 years ago
What was your first job in Hospitality? At this point were you aware of the paths possible beyond this?
UK Sales manager Grupo Damm – After spending most of my career in the Off-Trade when I moved into the On-trade I wasn't aware of the possible paths available to me
What do you most enjoy about this industry?
Meeting different people
What does a typical day look like for you?
Every day is different! Either working from my head office, my home office, at customer's offices or in trade…
Tell us something we might not know about your field/sector?
Beer sales are in decline
Single most important piece of advice given to you?
Never over promise and under deliver
Advice you would offer to your younger self when you first entered the industry?
Hard work doesn't go unnoticed