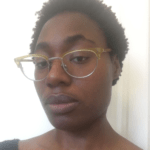 Total years spent working within the industry?
Three and a half years
How did you get into Hospitality?
What was your first job in Hospitality? I worked as Head of Wine and Beer for a company on the shop floor of one of their branches. I started doing WSET Wine qualifications while I was there and realised wine was something I wanted to move closer to.
What was your most job recent (or current)?
Front Of House/ Sommelier
What do you most enjoy about this industry?
There is instant feedback if you are on the restaurant floor. The atmosphere is palpable; when people are enjoying their meal and wine you can feel the happiness emanating from them, it really fills the room.
What does a typical day look like for you?
Prior to lunch and dinner service, there are general tasks to prepare the floor; table mis en place, polishing plates, filling sugar pots, restocking wines and putting wine deliveries in the cellar…There will be a team briefing before each service going over things like new menu additions, changes to the wine list or anything of note for the coming service.
Tell us something we might not know about your field/sector?
Wine knowledge is something that needs to be cultivated constantly. Wine is expansive. You have the sensory pleasurable aspects of wine but also being expressed in a glass there is law, science, history, triumph in the face of vine diseases, geography. I could go on...